I flew to Phoenix Arizona to present the Parrot Wizard Bird Show & Seminar (which you'll get to hear more about later). Airline travel would have been too restrictive, expensive, and difficult so I opted to make the 2 day trip to Arizona myself by airplane. I loaded Truman into his travel cage and Kili into her carrier and we were on our way with over 250 pounds of merchandise for the event.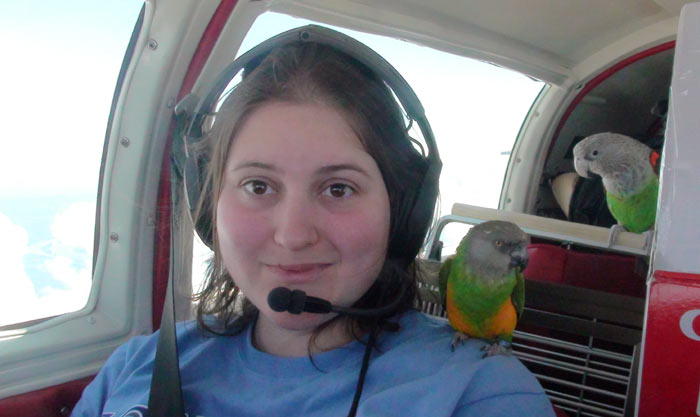 Jamie, my girlfriend, accompanied us for the first day. We spent the night with her in St Louis but continued to Phoenix without her (but picked her up on the way back). In the beginning of the trip flights were short. Because of the weight of all the baggage and two people, I was restricted on how much fuel I could bring. It was just a 3 hour flight from NJ to OH and then another 3 to St Louis.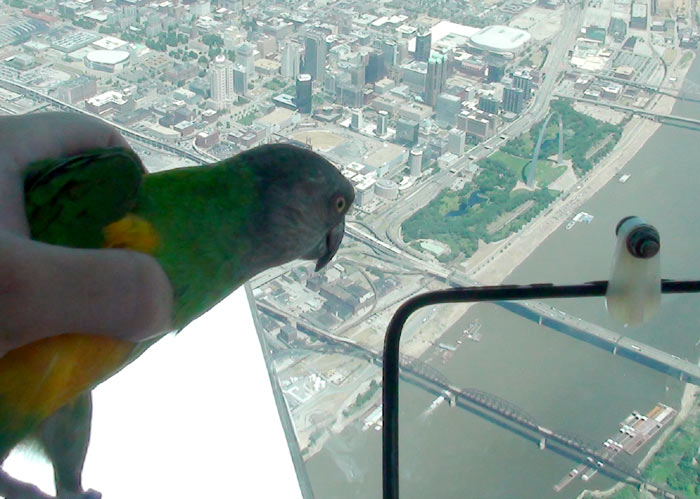 I realized that I forgot the food bowls for the travel cages at home when it came time to feed the birds. Worse yet, I realized that I forgot their pellets in the airplane as well. I had to scramble and find people foods to feed them instead to get them through the night. I got a hold of some corn, bread, and grapes. Kili pigged out and had no problem with this arrangement. Truman on the other hand had a few bites but eventually boycotted. He refused to eat anything but his pellets but they were not available till the next day. Here's a great example why it's important that birds be accustomed to people food as well as bird food so that they could still be fed in a pinch.

After spending the night in St Louis, the long part of the journey began. I flew 3.5 hours to Oklahoma and took advantage of some of the cheapest gas in the country. Then it was a long 5.5 hour flight to Phoenix over inhospitable terrain. I diverted around thunderstorms and flew high to stay over the mountains. I had to use an oxygen system for part of the flight due to altitude. The birds were alright but it sure made them sleepy. It was so cute to see Kili & Truman fall asleep on the same perch together. Getting high is a great way to mellow out the little buggers.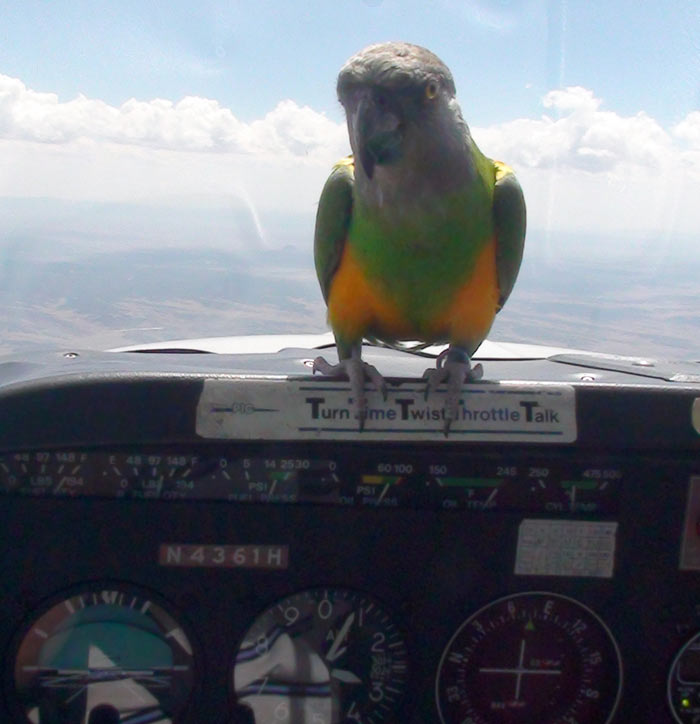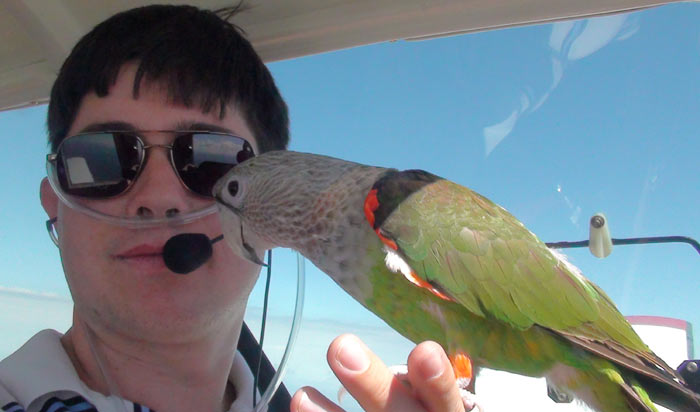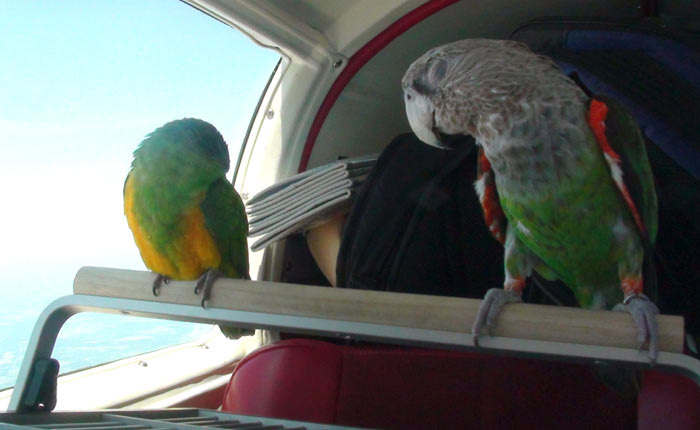 Finally I had to perform a steep descent into Phoenix after clearing the mountains and was greeted by a dust storm blowing through the area. It was difficult to find the airport in low visibility and I had to close the air vents cause it felt like my face was being sandblasted.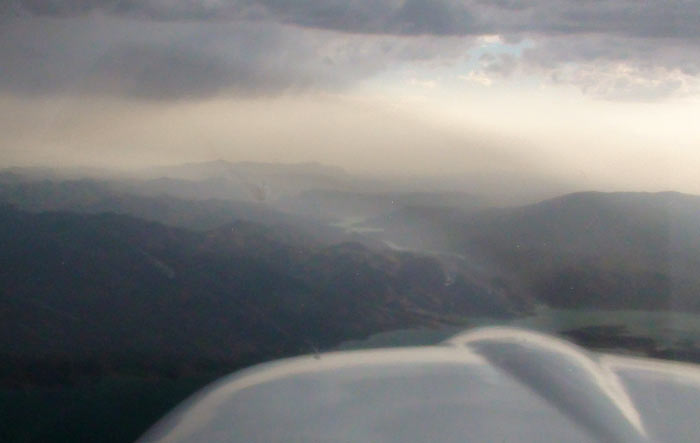 After landing I was met by Ginger who helped run the event and played host to the birds. Luckily because the dust storm blocked out the sun and moved the air around it wasn't too hot and we were able to unload the plane quickly. We headed back to her house and got the birds situated and fed. Here is a video of the flight there. More videos and stories from the trip coming soon.



Part of: Blog Announcements, Cape Parrots, Senegal Parrots
Kili Senegal Parrot Truman Cape Parrot Airplane Trip Travel Arizona Phoenix