Contact Michael
I set up this contact form for business inquiries only. I prefer that you do not send parrot questions here. I receive dozens of questions every day about parrots, care, and training.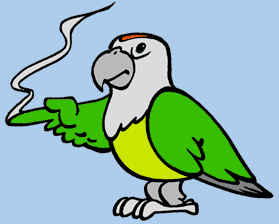 Many of these questions have been answered in articles I have previously written to address these frequently asked questions. You may be able to find the answer to what you are looking for in the
Trained Parrot archives
. Also check
The Parrot Forum articles index
for helpful information.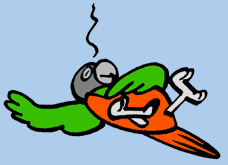 The
How to Teach Parrot to Step Up and to Come Out of Cage
article I wrote tends to answer a wide array of beginner questions such as "how can I hold my parrot?", "how do I begin training parrot tricks", and "how can I get my parrot not to bite?" You can also try my
parrot information search
that spans all of the parrot websites I run.
If you still have not been able to find the answer to your specific parrot related question, please join
my parrot forum
. I prefer to answer parrot related questions publicly so that others with similar questions may also benefit from the answers. Furthermore there are many other members of the forum who may be as qualified if not more qualified to answer about many aspects of parrot ownership.
If you still need to get a hold of me for something private or specific such as advertising on this blog, requesting a private parrot show/seminar, television appearance, you may send a message using the following form: