In August, 2015 I traveled to Australia on honeymoon. We got to see many parrots and other animals around that beautiful country. This article is about the wild Cockatiels and Galahs we saw in the vicinity of Pine Creek in the Northern Territory.

We made two sightings of wild Cockatiels. The first was during lunch by the lake at Copper Dam. The distinct call of Nymphicus hollandicus came through the air as a handful of Cockatiels flew by. I followed them with my eyes as they landed in a dead tree across the lake.

Some more Cockatiels arrived and they congregated in the tree. There were around a dozen Cockatiels in total. They spent a few minutes in the tree alternating circling flights with rest. Cautiously, several Cockatiels flew down to the shoreline. A few quick steps and they were wading at the waters edge. More came down to join them. They didn't spend a whole five seconds on the ground before they took flight back to the safety of their tree. The same Cockatiels repeated this drinking endeavor at least three more times.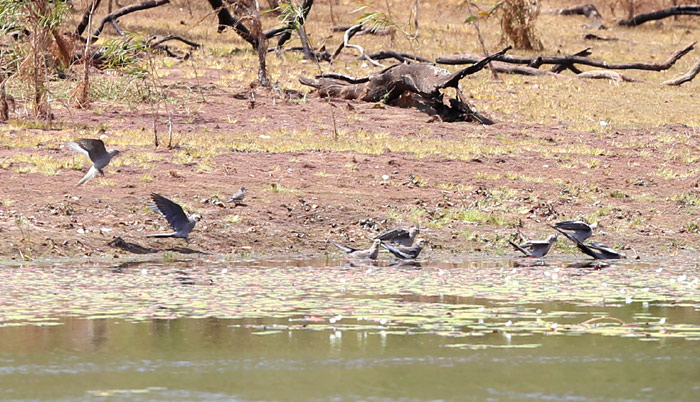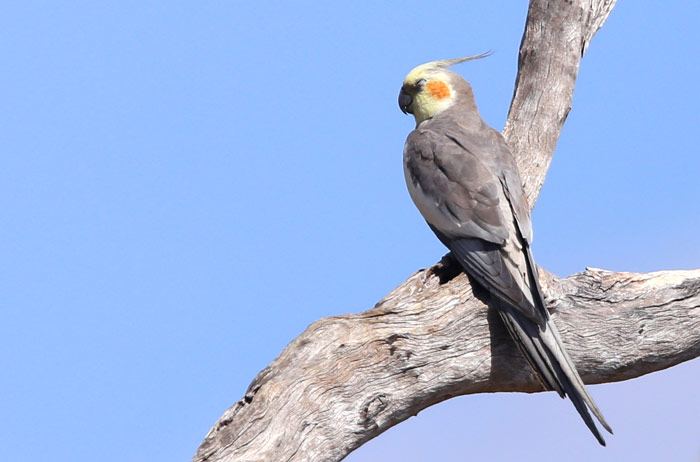 Most of the cocktail party departed but a few Cockatiels stayed for a nap in the tree. The Cockatiels were too far and too quick when flying for water, so I was not able to get any video of the process. But here's a video of them in the tree and a photo of them getting a drink.



The second encounter with Cockatiels came on the morning of the following day. Driving from Pine Creek back to Darwin, we spotted Cockatiels foraging on the ground by the road side. I approached them slowly but it was disturbing their feast. I couldn't get close enough to get footage and a few steps closer and they flew off into a nearby tree. Much like the Cockatiels at Copper Dam, these birds were very cautious on the ground.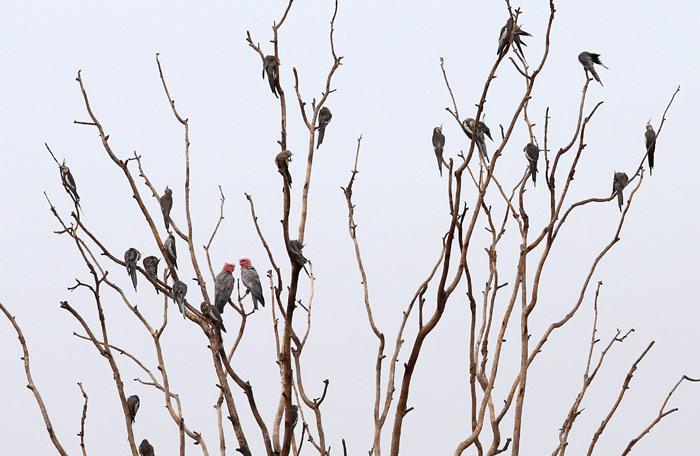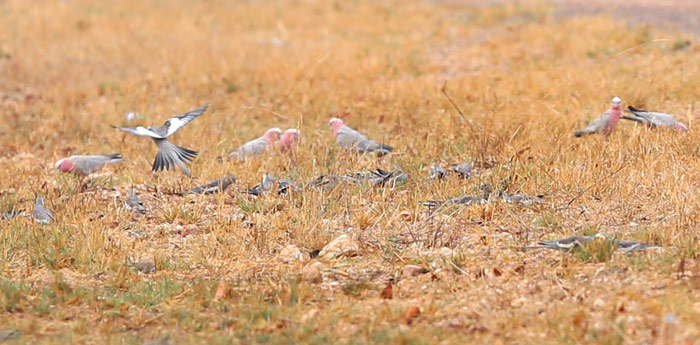 The birds spooked and went into the tree. I took this as an opportunity to get closer and station my gear hoping they would come back. They watched from their high vantage point for the danger to subside. A few brave birds came down first and then the rest followed. I would discover that I wasn't the only reason they'd take off to the tree. Every few minutes, the whole flock would fly back to the tree for a bit before coming back.

What was even more interesting than watching Cockatiels feeding on the ground was to discover that Galahs were amongst them! The two different species of Cockatoos would remain in their own distinct factions, but in very closer proximity to each other. In fact, when the flock would launch, they would both fly back to the same tree together.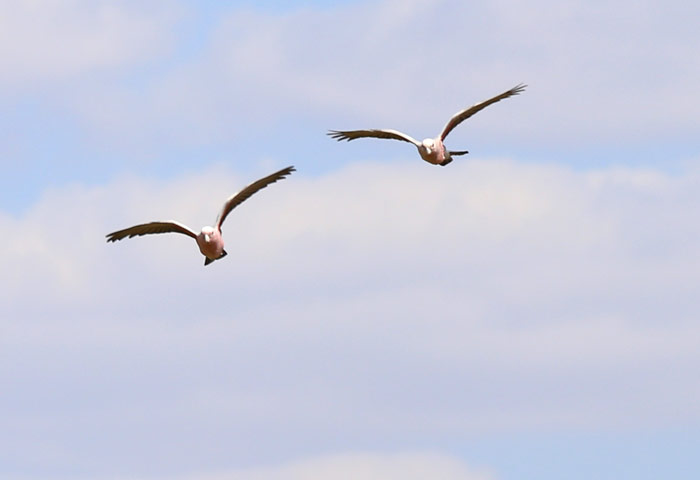 There were about two dozen Cockatiels for the half dozen Galahs. The large flock was visibly subdivided into smaller group units. We could hear Red Tailed Black Cockatoos in the distance but they did not mingle with the Galahs and Tiels.

The Cockatiels scurry around the ground on quick legs. Some birds look up while others have their heads down eating. But here's a fascinating thing. They are absolutely quiet while eating on the ground. It makes perfect sense, but it is the polar opposite of the endless Cockatiel chatter you hear when they are flying or perching.

It was an amazing experience to get to see these birds in the wild and what they do. It makes me appreciate them even more as pets and I hope that we can learn a bit from their wild habits and apply that knowledge toward making our homes an even better place for them.



Part of: Blog Announcements
Cockatiel Galah Australia Wild Photo Video