I have owned parrots since 2008. Now, 7 years later I have 4 parrots, 30,000 subscribers on youtube, over 17 million views, and selling thousands of copies of my book. I would like to thank all of my subscribers, followers, readers, and fans for being a part of the whole Parrot Wizard experience. I am really happy to be sharing this with you and helping you achieve a great relationship with your bird as well.

Most of all I would like to thank my parrots for putting up with all the lights and cameras so that I could share them with you and the world. I have compiled a short sizzle reel to highlight some of the really cool stuff these magnificent performing parrots can do: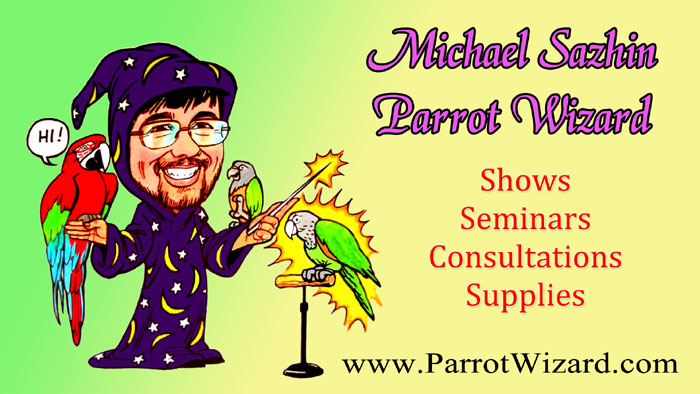 Kili knows over 30 tricks and I have actually lost count. The coolest thing is that she just knows how to work with me so I can come up with cool new videos like (Kili Swift Shake it Off) without specifically having to train anything new. We use commands that she is familiar with or she learns her new cues on the spot with a clicker. She is just a star actress.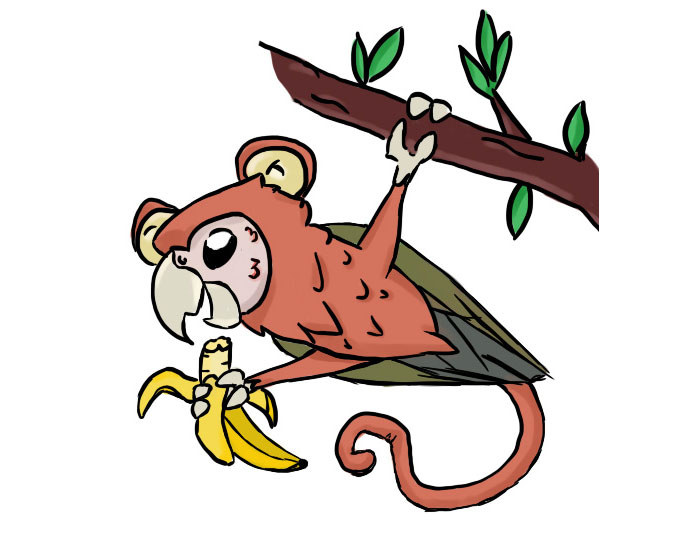 Truman is a total monkey bird. He is always making a mess or getting into some kind of trouble. Still, he's the most lovable bird in the family and impossible to get mad at. He's very cuddly and hand tame. He is my go to bird for letting people hold. He has literally never bit anyone ever.

Santina is the rescue bird and still working on her skills to get along with other people. She was featured on my Harness Training DVD about how she learned to wear a harness in just a week!

I am working full time being a Parrot Wizard. When I'm not doing shows, consultations, or seminars, I am busy developing new tricks and products to sell. In my Parrot Wizard online store you will find a collection of products I have hand selected or invented to make parrot keeping more enjoyable. Trick training toys, perches, books, DVDs, and Parrot Training Perches can be purchased on that site. My book, The Parrot Wizard's Guide to Well-Behaved Parrots contains my complete approach to parrot training. It is exactly the system I have used on all of my parrots and the system that I recommend to other parrot owners. It is a lot of information so it took an entire book to contain it.

I am available for parrot shows for TV, general audience, or parrot clubs. Please contact me if you are a producer or organizer. I travel a lot, so there are occasionally opportunities to come and see one of my seminars in the US or around the world. I live in New York City and am especially available for events in the area.

You can follow little day to day updates and picture on the Trained Parrot facebook page.

I continue to work on new videos, tricks, and products. Thank you for watching and stay tuned for more exciting blog articles!

Part of: Parrot Trick Training, Blog Announcements, Cape Parrots, Senegal Parrots
Parrot Wizard Michael Sazhin