Truman is really looking forward to the Superbowl now that he thinks he's a star quarterback. Not only is he good at passing the ball around by flinging it with his beak, he can also hold the ball for kicking a field goal. Check out these photos, cartoon, and video of my Cape Parrot playing with his football!

Then Truman becomes the football himself! He's just about the right size come to think of it. I can play the role of both quaterback and receiver! We started playing a game with Truman where I hold him like a football and throw him and he turns around and comes back to me. Originally this started out as me just trying to get rid of him when he was being annoying not letting me get things done but he'd just turn around and come back to keep bugging me. But then we realized the trick potential and I began encouraging these boomerang flights with treats.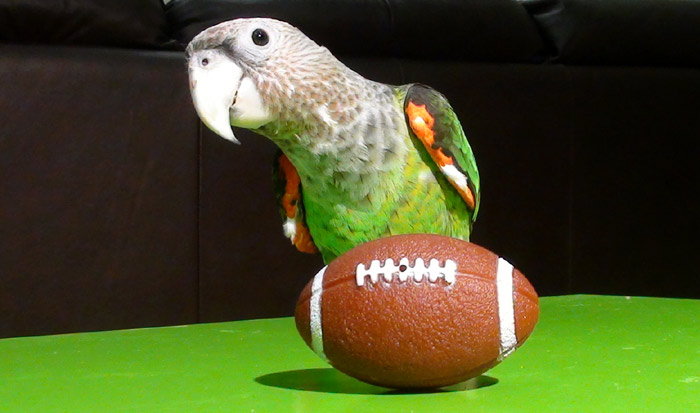 Truman the Cape Parrot lining up to play some football. Set...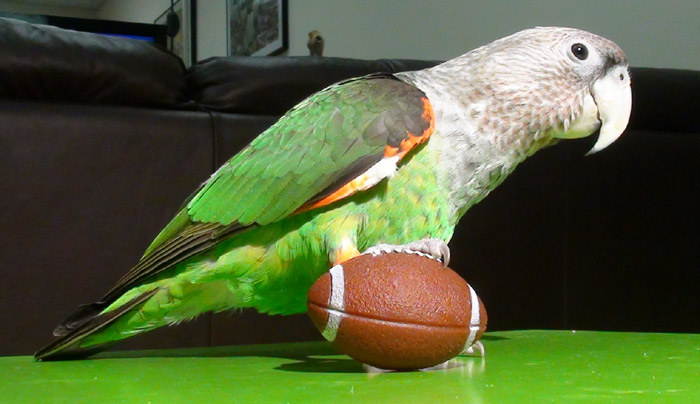 ...Hut! Truman snaps the football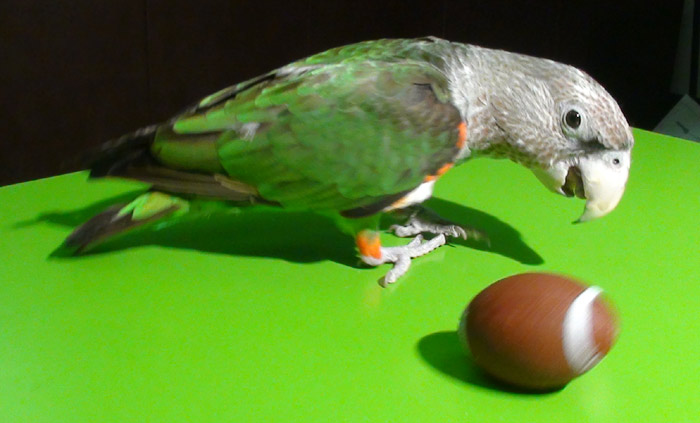 It's a fumble! Quick, recover the ball!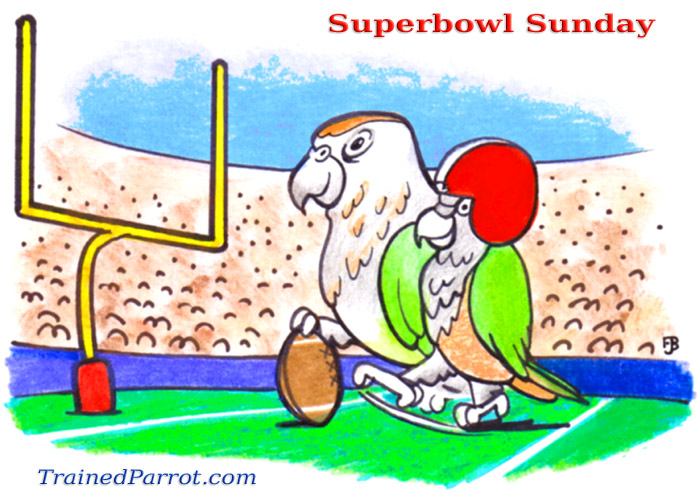 Ok, let's play it safe and go for the field goal! Cartoon of parrots kicking a field goal.







Part of: Toys, Accessories, and DIY, Blog Announcements, Cape Parrots
Truman Cape Parrot Football Superbowl Cartoon