If you recall my trip to southeast Asia, you'll remember that I brought back a bunch of really cool parrot coins that I picked up in Indonesia. After a little clean up and product development work, I now have an awesome gift set for parrot owners.

Until now, everything I've sold on the Parrot Wizard Store website was specifically meant for parrots. However, now for the first time I have an item that is specifically for parrot owners. This is a gorgeous 100 Rupiah Palm Cockatoo Coin from Indonesia. The coin demonstrates the country's pride in providing a native home for the majestic Palm Cockatoo which inhabits Indonesia in New Guinea.

I encapsulated the coin in a clear plastic capsule for protection and then put this inside a stylish leatherette gift case. But this set features more than just a coin. Parrot artwork decorates the box and certificate inside which explains the origins of the coin as well as some facts about the Palm Cockatoo. But that's not all. 10% of every sale of this coin will be shared with the World Parrot Trust to promote conservation of endangered parrot populations. It is most suitable that some of the proceeds from the Palm Cockatoo Coin go to the World Parrot Trust which embodies the Palm Cockatoo as its logo mascot.



This Palm Cockatoo Gift Set makes a great gift for any parrot lover. I'm sure any parrot owner would appreciate the conservation contribution as much as the excitement of having a coin with a parrot on it! So go ahead and order the Palm Cockatoo Coin for yourself, parrot owning friends, or as a gift for someone in your family that loves parrots.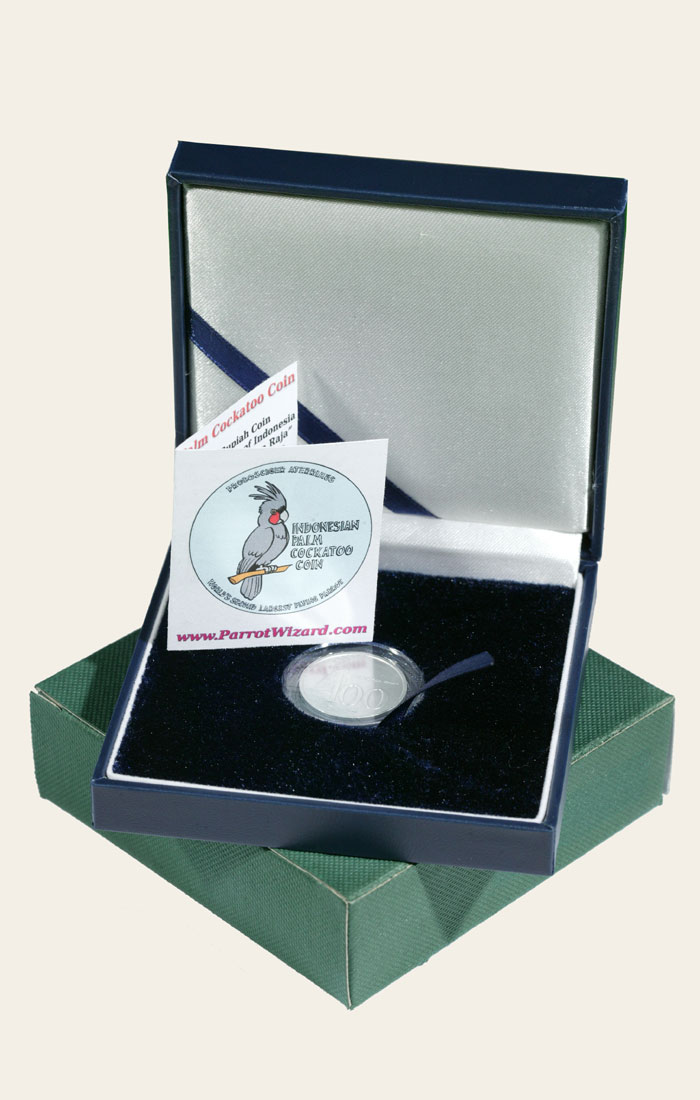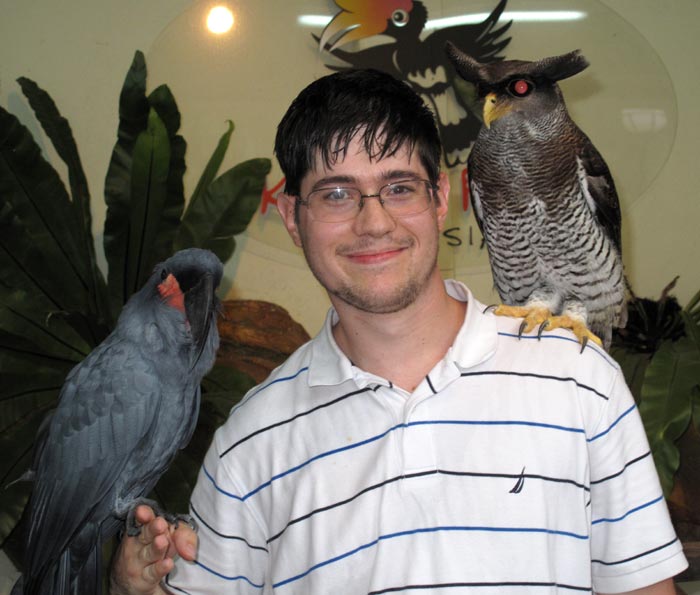 Keep in mind that it pays to order multiple items when shopping the Parrot Wizard website. Shipping on most items is $3.49 for the first item you buy but then just $1.75 for any additional items. So buy a coin for yourself and another for a friend. Or better yet, get a toy for your parrot too while you're at it! For more pictures/details about the coin and to place an order, visit the product page:

http://ParrotWizard.com/Coin

International shipping will be available for just $5.00 USD more than the standard US listed price. If you're interested in ordering this from outside the US, contact me directly on the Parrot Wizard Website. For any kind of bulk or special request orders, just contact me and I'll see what we can do. Here's a promotional video of Kili and Truman helping me feature the coin.



Part of: Toys, Accessories, and DIY, Blog Announcements
Palm Cockatoo Coin Product