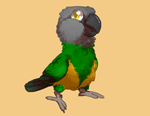 Kili
Type: Senegal Parrot
Genus: Poicephalus
Species: Senegalus
Subspecies: Mesotypus
Sex: Female
Weight: 120 grams
Height: 9 inches
Age: 14 years, 5 months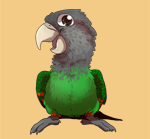 Truman
Type: Cape Parrot
Genus: Poicephalus
Species:Robustus
Subspecies: Fuscicollis
Sex: Male
Weight: 330 grams
Height: 13 inches
Age: 12 years, 9 months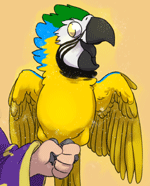 Rachel
Type: Blue & Gold Macaw
Genus: Ara
Species:ararauna
Sex: Female
Weight: 850 grams
Height: 26 inches
Age: 10 years, 5 months

List of Common Parrots:
Parakeets
:
Budgerigar (Budgie)
Alexandrine Parakeet
African Ringneck
Indian Ringneck
Monk Parakeet (Quaker Parrot)
Parrotlets
:
Mexican Parrotlet
Green Rumped Parrotlet
Blue Winged Parrotlet
Spectacled Parrotlet
Dusky Billed Parrotlet
Pacific Parrotlet
Yellow Faced Parrotlet
Lovebirds:
Peach Faced Lovebird
Masked Lovebird
Fischer's Lovebird
Lilian's (Nyasa) Lovebird
Black Cheeked Lovebird
Madagascar Lovebird
Abyssinian Lovebird
Red Faced Lovebird
Swindern's Lovebird
Lories and Lorikeets
:
Rainbow Lorikeet
Conures
:
Sun Conure
Jenday Conure
Cherry Headed Conure
Blue Crowned Conure
Mitred Conure
Patagonian Conure
Green Cheeked Conure
Nanday Conure
Caiques:
Black Headed Caique
White Bellied Caique
Poicephalus Parrots
:
Senegal Parrot
Meyer's Parrot
Red Bellied Parrot
Brown Headed Parrot
Jardine's Parrot
Cape Parrot
Ruppell's Parrot
Eclectus
:
Eclectus Parrot
African Greys:
Congo African Grey (CAG)
Timneh African Grey (TAG)
Amazons:
Blue Fronted Amazon
Yellow Naped Amazon
Yellow Headed Amazon
Orange Winged Amazon
Yellow Crowned Amazon
Cockatoos:
Cockatiel
Galah (Rose Breasted) Cockatoo
Sulphur Crested Cockatoo
Umbrella Cockatoo
Moluccan Cockatoo
Bare Eyed Cockatoo
Goffin's Cockatoo
Macaws
:
Red Shouldered (Hahn's) Macaw
Severe Macaw
Blue And Gold Macaw
Blue Throated Macaw
Military Macaw
Red Fronted Macaw
Scarlet Macaw
Green Winged Macaw
Hyacinth Macaw
Glossary of Common Parrot Terms
| | | |
| --- | --- | --- |
| | | Tuesday September 12th, 2017 |
The weekend of September 9/10, 2017 was an exciting, action filled, time at Todd Marcus Birds Exotic in Delran, NJ. The exotic bird store held its biggest sale of the year during the 34th Anniversary event. Parrot enthusiasts came from near and far to partake in the festivities.

Face painting, free food, shopping, bird shows, and inflatable jumping pits for kids were just some of the featured activities. It seems that for most, the biggest highlight of the event was the social atmosphere. Folks sat around the store with baby birds in their arms while chatting with everybody.

I was invited to hold bird shows, provide education, and showcase Parrot Wizard brand products. Kili, Truman, and Rachel helped me debut my new Parrot Wizard NU Perch Tree line.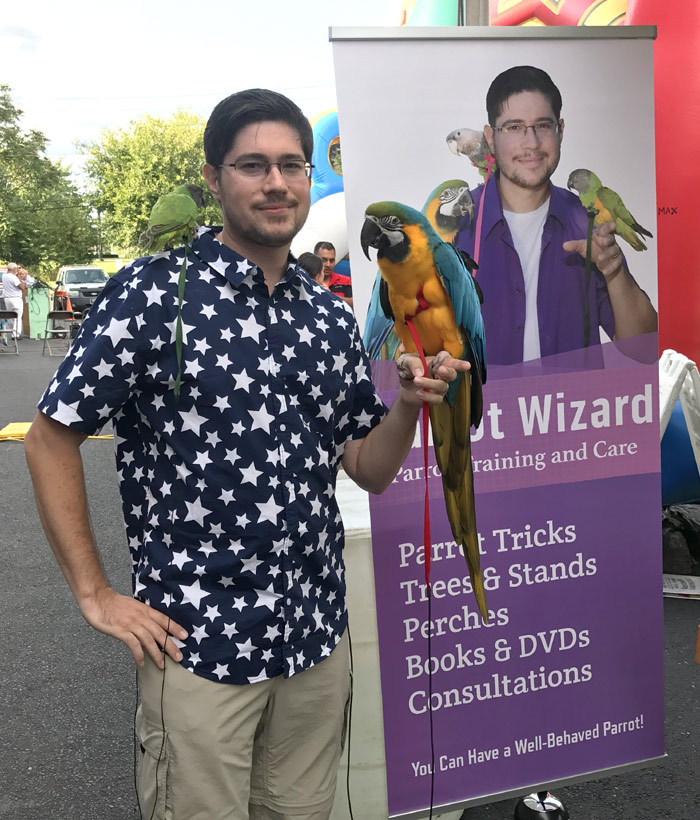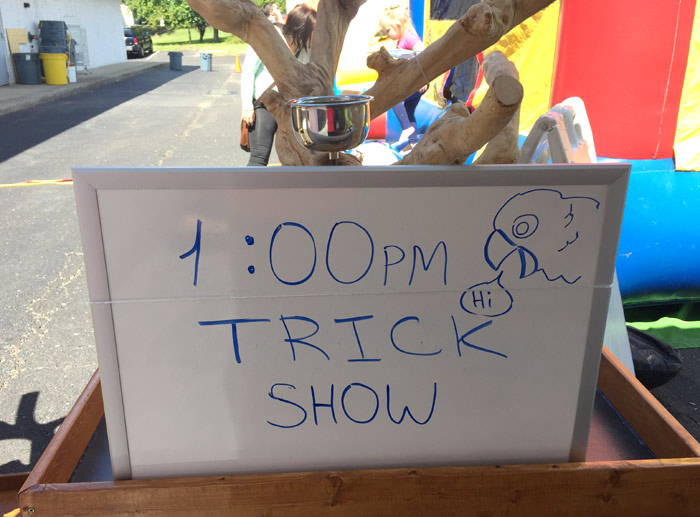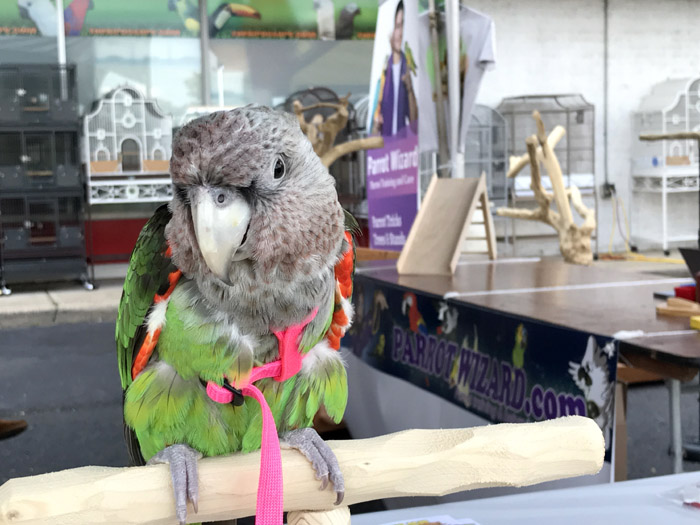 Since my performance area was outside, I kept all of my parrots harnessed for safety. Not surprisingly, they were not scared and handled very well. They have a lot of experience at even more bustling places. However, it is better safe than sorry, so they remained harnessed the entire time.

This presented a slight challenge for Kili. Since she was the main star of the tricks show, she had to get around the table while dragging the leash behind her. It would have been no trouble at all except that she always manages to twist herself up in it. She always turns in the same direction, so with time it gets twisted up and I have to help her fix it. Otherwise, she has no trouble doing all of her tricks including bowling, color matching ring toss, and her baby stroller routine.

I did not want to burden Kili with too many trick performances because we had to pace ourselves for 10 shows in 2 days. I tried to alternate other birds and talks in order not to overwhelm her. Well, she did all her shows and still had plenty of energy left to do more. I could hardly hold her back from jumping on the table and running to do tricks if she had the chance. She could have easily done even more than she was asked to.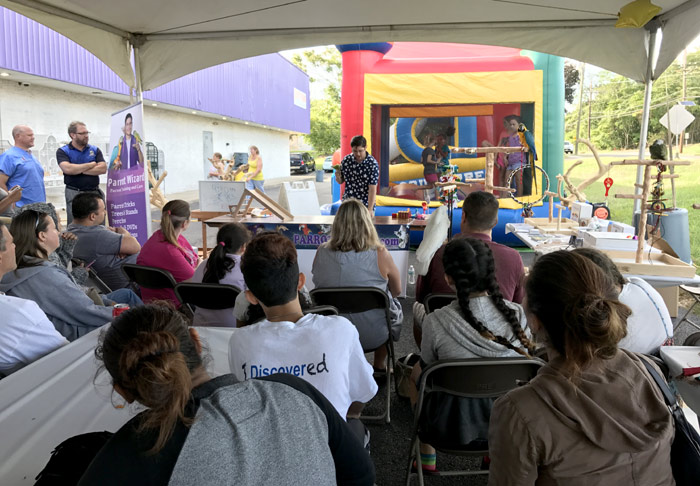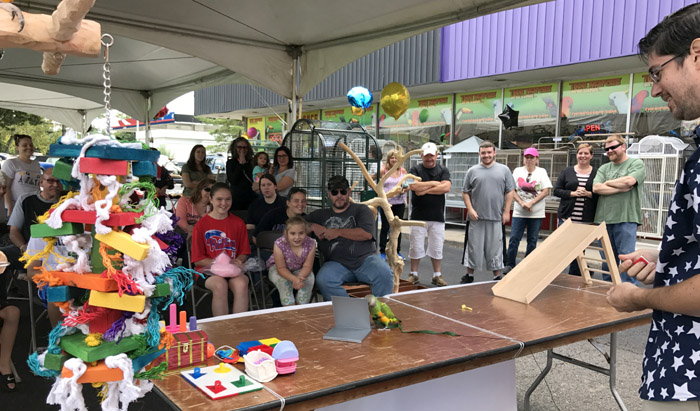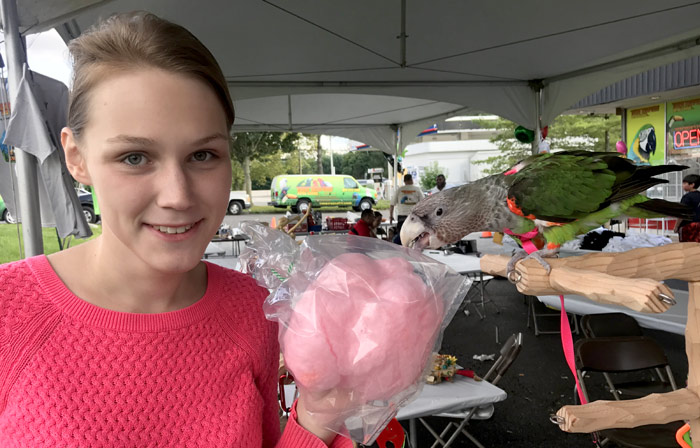 I found a good role for Truman as well. While Truman is a bit boneheaded when it comes to doing tricks, he has grown to be a pretty reliable talker in public. He knows how to say "Hey Cutie," "Kili," "Truman," and gives kisses on command. For 6 years, "Hey Cutie" was Truman's signature phrase. He was the only parrot that could say something long and cute on command. Well, a few months ago Kili learned to say "Hey Cutie" as well. The whole time Truman was supposed to be talking, Kili would echo anything he would say but louder and with greater clarity. Kili tries to be best at everything!

Truman was good for a while but then he shut down. He almost fell asleep during one of the shows and then was seen with his eyes closed shortly after. Truman doesn't care. He can sleep through anything. Once he wants to do something, he just does. I guess it's just a Cape thing.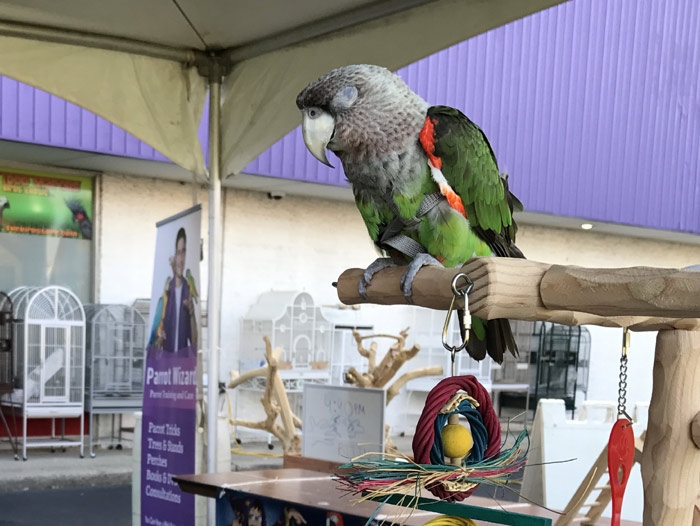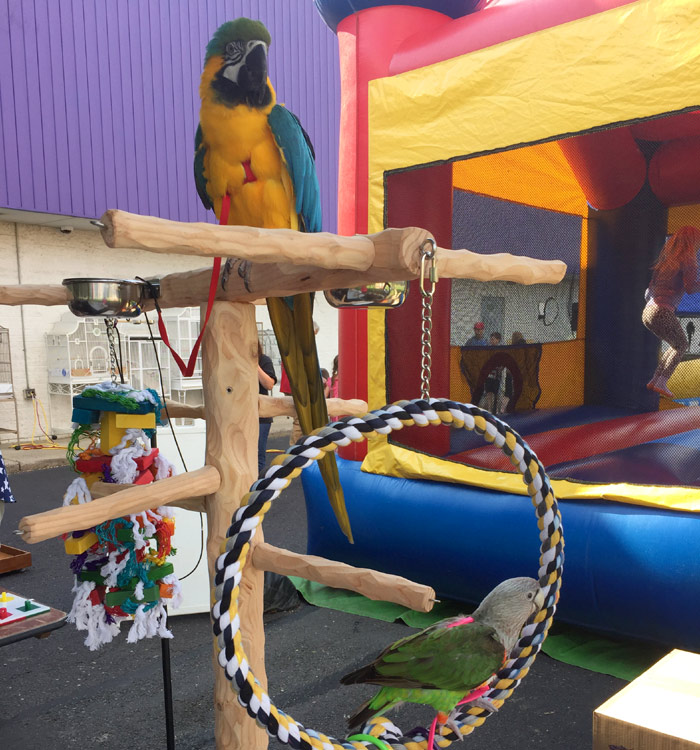 Rachel spent most of her time in the "showroom." She sat around on the newly released Large NU Perch Tree to show how luxurious and sturdy it is. She spent the better part of 2 days straight harnessed on that tree and did very well. She was a bit nervous about the kids bouncing in the inflatable gym nearby. But as the day went on, she got comfortable and enjoyed her new perch paradise. These trees are now available on ParrotWizard.com.

It was a pleasure getting to meet many fans at the event and sign so many books! And if you live in the NJ, PA, NY area and did not make it, there's always next year! Come see the Parrot Wizard at the Todd Marcus 35th Anniversary Event in 2018.

And finally, here's a video recap of the wonderful time we had at the event:

| | | |
| --- | --- | --- |
| | | Monday November 12th, 2012 |
Kili performed on the Steve Harvey show on Tuesday November, 13! Here is a recap of her performance: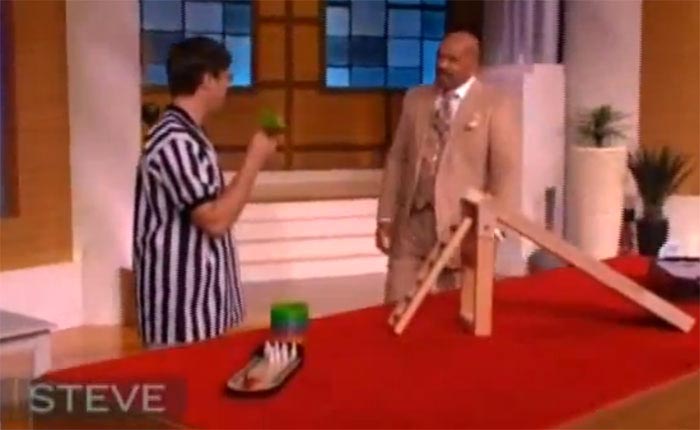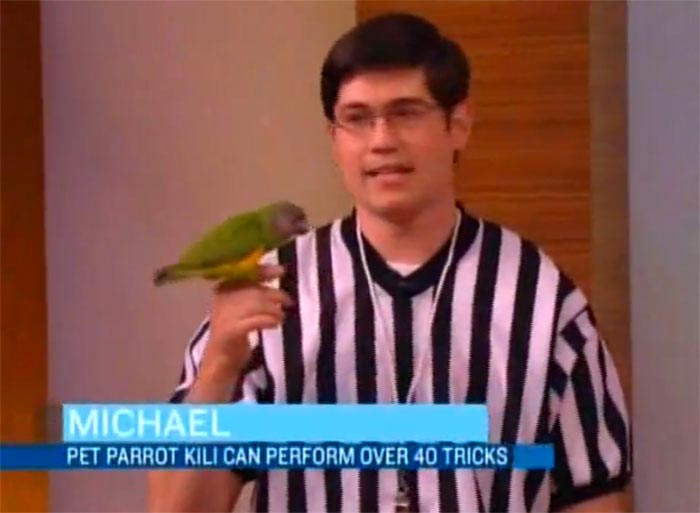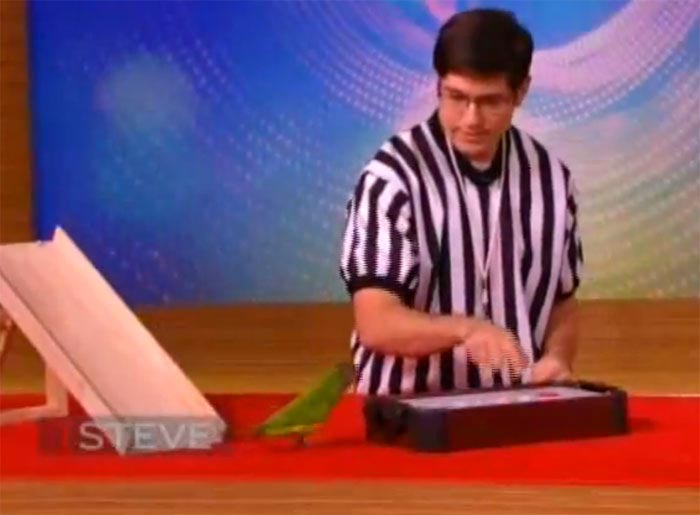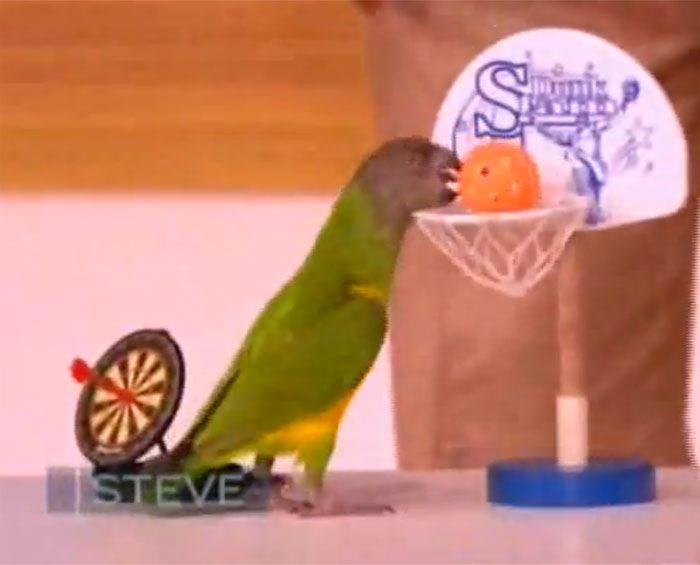 I'm pleased to announce to you the release of the Parrot Wizard Bird Show & Seminar DVD Set! You probably have already heard about the seminar I held in Phoenix, Arizona. Well I won't tease any further, anyone has a chance to see the performance now as I am releasing all the footage on DVD.

The seminar was an outstanding chance to present to parrot owners the application of taming/training to have well behaved companion parrots. I was able to discuss and demonstrate endless interesting topics without constraint.

The 5 hour seminar opened with a bird show. Dressed as the Parrot Wizard, I entered from the back of the room and paced around the anxious crowd with a Senegal Parrot on my hand. I made a few laps of the room showing off this bird before setting it down and calling Kili and Truman to the front of the room. They swooped over everyone's heads and landed on my outstretched arms. The birds performed their extensive repertoire of tricks without much hesitation and Truman thrilled everyone with his Boomerang flights. I walked around the audience with the parrots so they could see some of the tricks close up or volunteer to assist with them.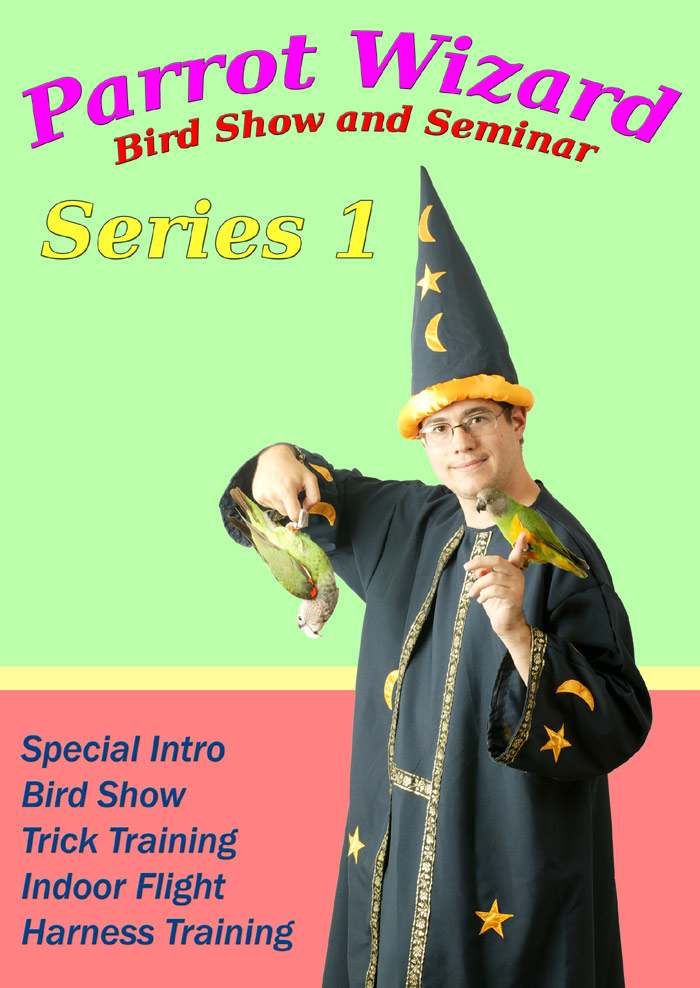 After the parrot tricks show, I disrobed and began the seminar. I talked about a lot of advanced trick training and answered questions specific to trick training. I explained the process of teaching many tricks that I haven't made online tutorials for such as play dead, ring toss, slide, and boomerang. Then I went on to demonstrate how easily I can harness my parrots and explained the entire training process. I finished the first half of the seminar by explaining why taming/training is so important for companion parrots beyond just amusement.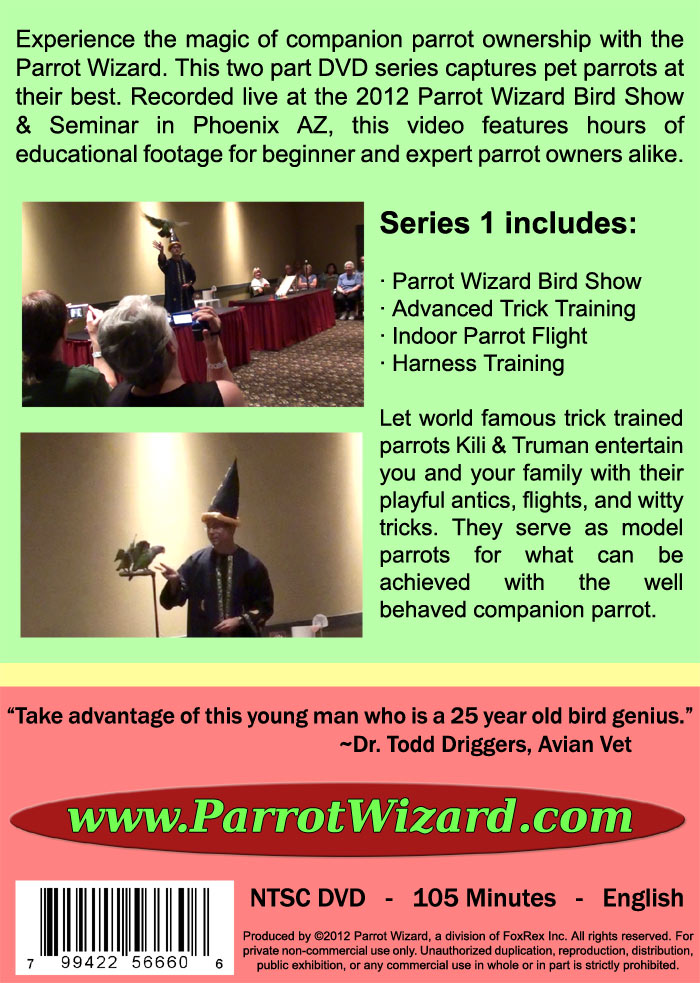 During the intermission, audience members got to meet Kili & Truman in person. I was not prepared for such a flood of fans and couldn't control the endless outreach of hands toward the birds. Yet they were unbothered and just dealt with it. Their extensive socialization was really paying off. The parrots stepped on hands and posed for pictures while I answered numerous questions.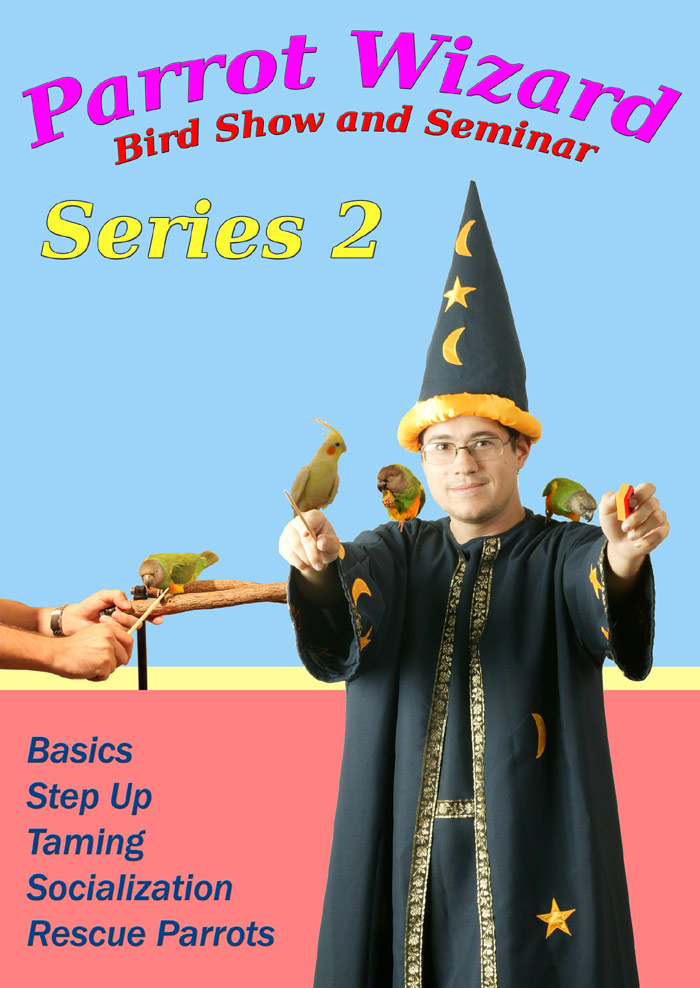 The second half began with a special introduction by avian veterinarian Dr. Todd Driggers. He discussed the importance of training for a parrot's psychological well being and compared the idle parrot's life to unemployment. I was very pleased to have the full support of a highly respected vet in the Phoenix Valley. I hope this helped convince people of the necessity to follow my training approach. And if for no other reason, then for the health of their companion parrots.

Then came the best part of the Seminar. I went back to basics, using rescue parrots for the demonstrations. While I had sufficient confidence in my guys to perform, it was entirely unknown how the inexperienced rescue parrots would behave. Luckily, they were very cooperative and were able to demonstrate a week's worth of training progress in front of a live audience for the first time ever.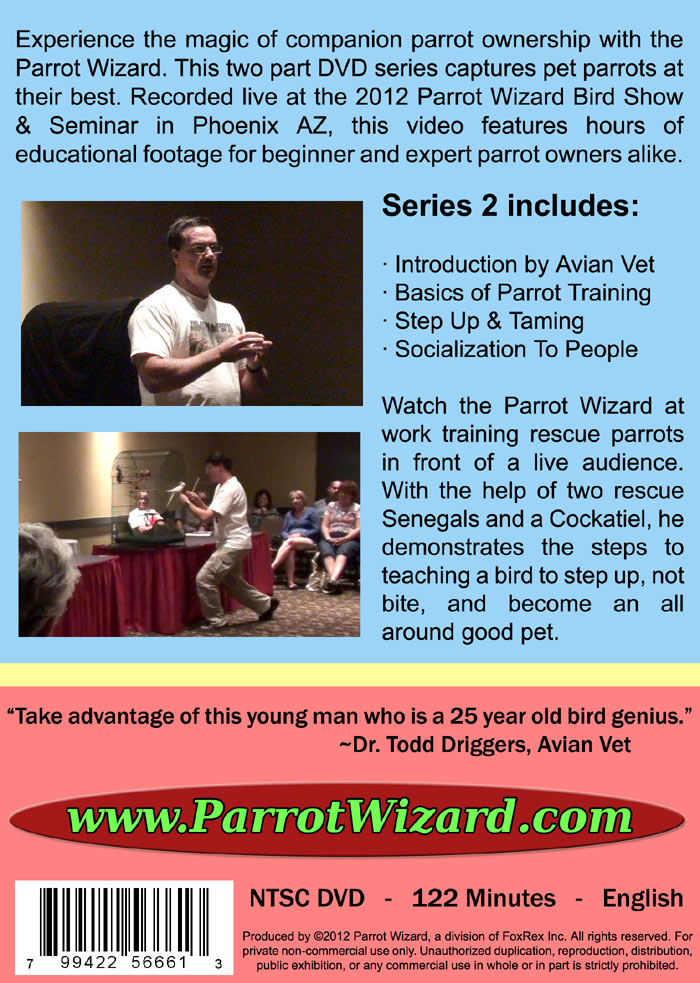 I worked with an untrained rescue Cockatiel. By the time of the seminar, the only experience he had was a week's worth of target training in the cage. I had never taken him out of his cage until the Seminar. In front of a huge live audience I targeted him around in his cage, then eventually onto my hand, and then out of the cage entirely. This was the first time he had come out of the cage in his known history. I showed everyone how I was teaching him to target for anyone and not just me by having audience members come up and succeed in doing the same.

Next I worked with two rescue Senegal Parrots (a male and a female). Again, only demonstrating a week's worth of training progress, I was able to show how I taught one of them to turn around and the other to be grabbed. Audience members got to interact with these recently wild rescue birds as well as see training improvement before their very eyes. I wrapped up the seminar with a discussion about motivation and how to get parrots to willingly cooperate with us.

What you may find interesting is that I performed the entire seminar without planning it out. All I had was a basic idea of the general topics I wanted to cover and the performance but otherwise I winged it entirely. Even the opening show was chosen at random as I went. The only thing that was previously choreographed was the opening entrance and flight recalls. This keeps my birds on their zygodactyl toes and presents a genuine presentation of their skills. They don't just remember a routine, they can perform any of their tricks as requested.

The biggest reason I could not plan my talk in advance was because, the week leading up to the show was so extensive that I could not predict how much the rescue birds would learn nor what I would learn from them. I wanted to give my audience my freshest and most complete outlook on parrot behavior so I let the experience of training 8 rescue parrots during the preceding week drive my seminar. Being unprepared worked in my favor. It gave me the chance to jump around from topic to topic without constraint. I allowed the audience to help me steer the course of discussion and make sure their curiosities were foremost answered. I was able to get audience participation, answer questions, and share countless anecdotes about specific parrot themes. I think this collective mayhem will just keep you captivated and entertained despite the substantial duration of this video series.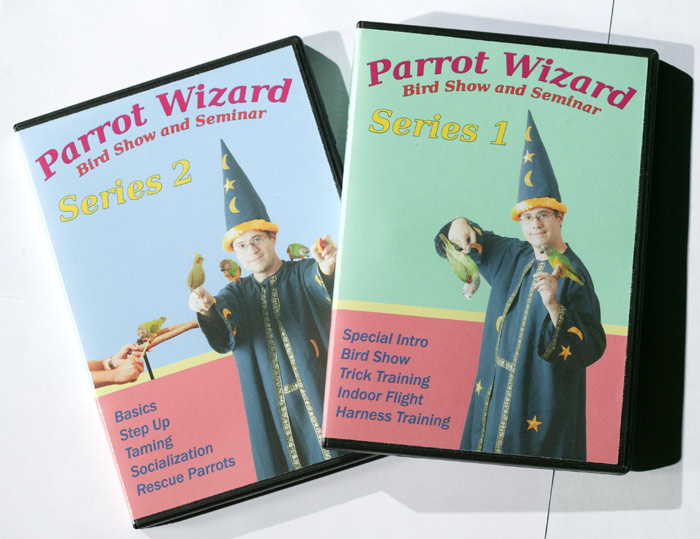 It may seem strange that the seminar and DVDs begin with the most advanced stuff and then work their way back. However, this was mainly done to maintain the order of the parrots involved. You see, Kili & Truman were the highlight of the opening act so I wanted to make the most use of them in the first segment. This is why we focused on demonstrating flight, harness, and advanced trick training in the first half. Since the rescue parrots weren't used until the second half, I saved all the basics and fundamentals for then. For the same reasons, the DVDs begin with advanced results and then return to how to teach them.

I hope you can buy a set of DVDs from the Seminar so you too can feel like you were there and learn everything the audience got to experience. While you don't get the same interactive experience as a live seminar, a major benefit of the DVD is that you can watch it in smaller spans and rewatch parts of interest.

Like the seminar, the DVDs are really meant to be purchased in a 2 part series. However, for people who only want a specific disc, they are also available separately. It is possible to watch the 2nd video alone for learning basics of parrot taming & training or to watch the 1st video alone to enjoy the show and discussion of advanced tricks, flight, and harness. However, I would really like to encourage everyone to just buy the 2 disc set to see the entire Seminar start to finish. Individual DVDs can be purchased for $19.99 + s/h or the entire set for $29.99 plus the same price of shipping as a single DVD. The combo is like buying one DVD and getting the second for half price and free shipping.


| | | |
| --- | --- | --- |
| | | Wednesday March 21st, 2012 |
Evolution of Flight - A comparison of the development of flight in flying organisms and aviation technology


On Tuesday March 20th, Professor Truman and his Teaching Assistant Kili presented a lecture about the Evolution of Flight at NYU. They brought me along to help illustrate the information they were presenting. The class they were presenting to is about the History of Aviation and Aviation Technology so it was a fairly relevant comparison to look at not only how aviation technology evolves with time but also how flight evolves in the natural world. The lecture covers the step from no flight to flight and then draws coincidental parallels between natural avian structures and human designed airplanes.

I'm not going to write out the details of the presentation as I have a video of the actual live event. I think this lecture can be of interest to bird lovers as well as airplane enthusiasts and aviators. Throughout the video are moments of the parrots flying around and performing tricks so check it out:



Here are the power point slides from the lecture in the video above.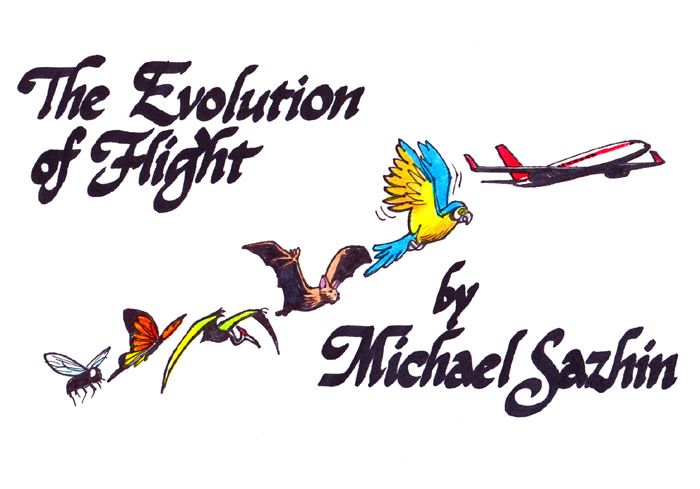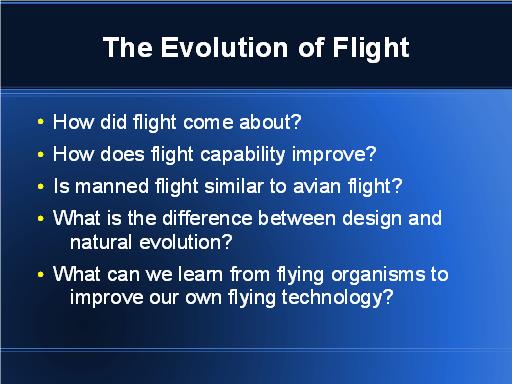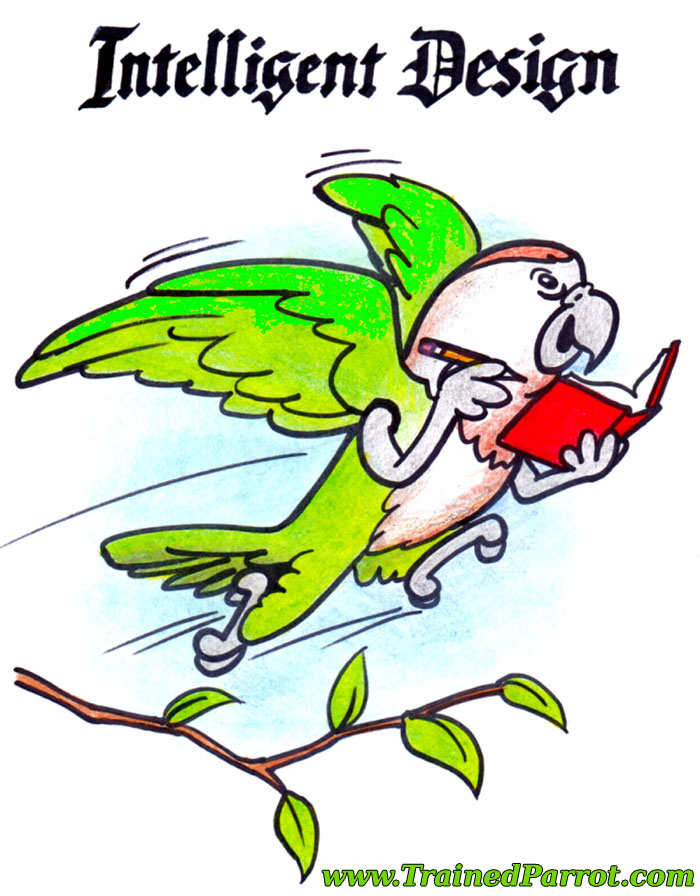 "If Truman were intelligently designed, he'd have hands so he could write books on the fly!"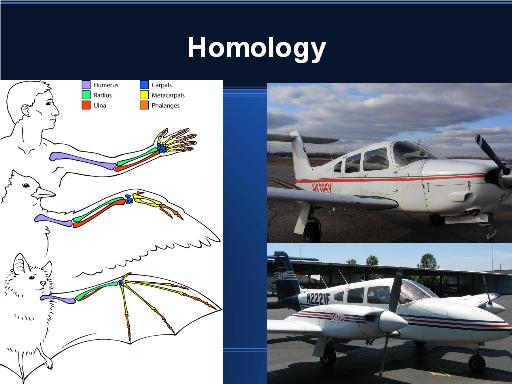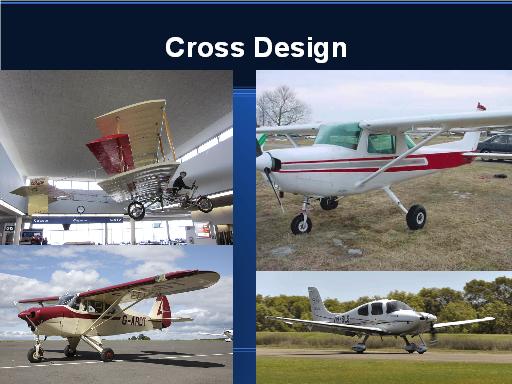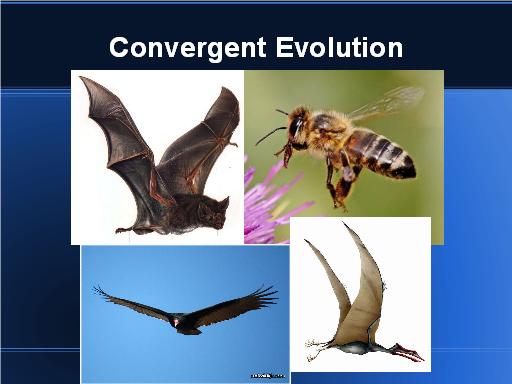 Links to slow motion videos shown in presentation:
Bat flight in slow motion
Dragonfly flight in slow motion
Bee flight in slow motion
Parrot flight in slow motion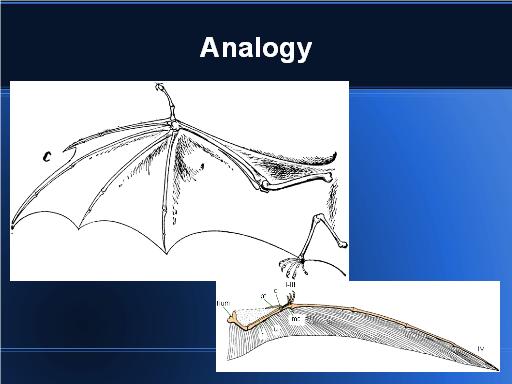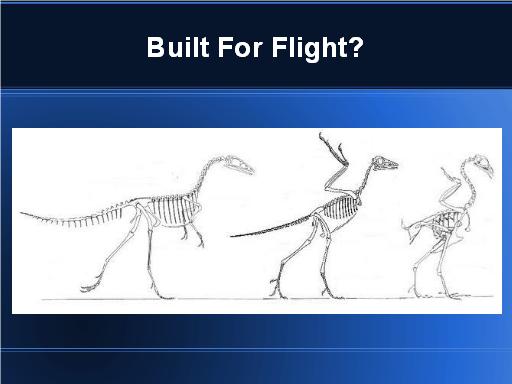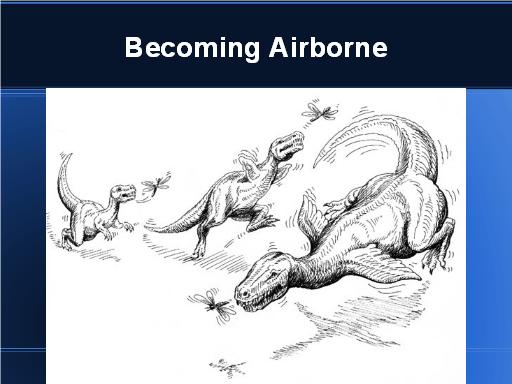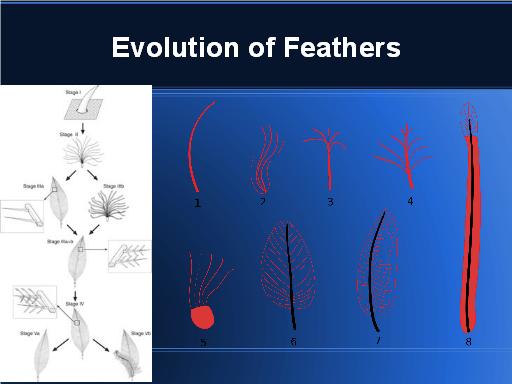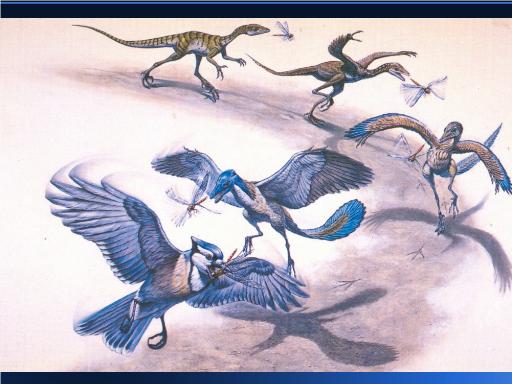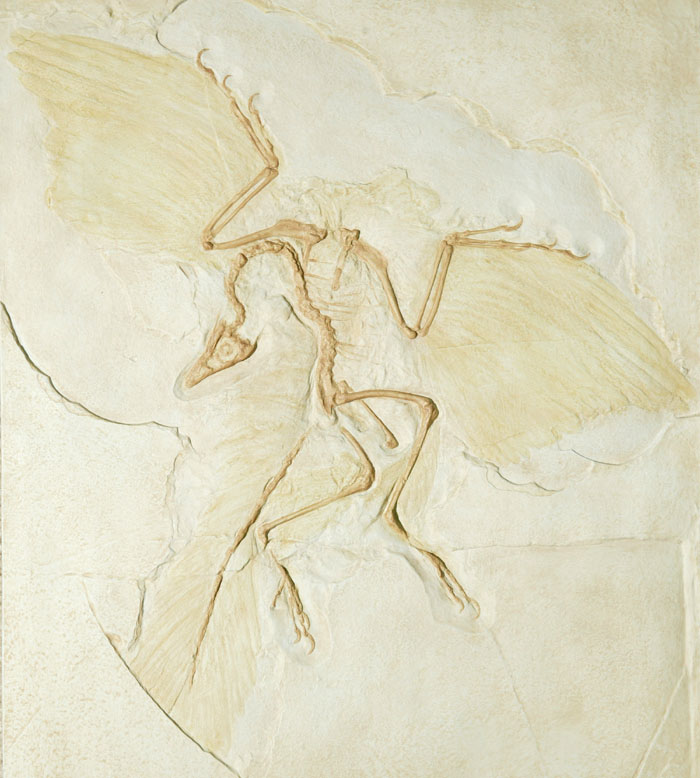 Fossil Cast of Archaeopteryx Lithographica Berlin Specimen demonstrating teeth, bony tail, wing claws, and flight feathers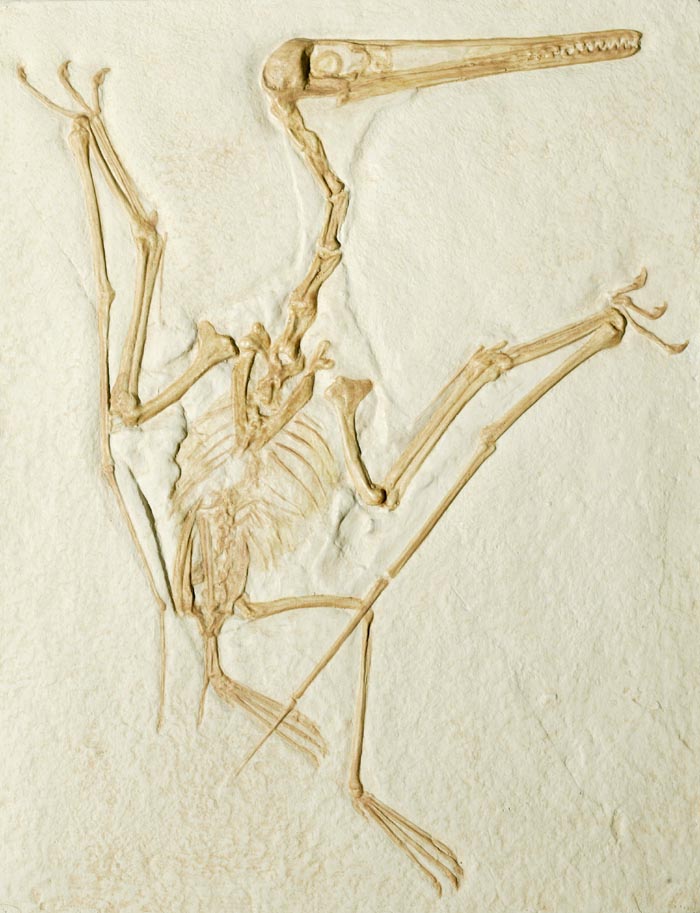 Fossil Cast of Sparrow Sized Pterodactylus Kochi. It evolved flapping flight similar to birds but with skin membranes instead of feathers.