I finally received some pictures of my Cape Baby from the breeder so here they are. My baby is the one that is slightly older. You can tell cause it has a bit more feathers and tail coming in.

The baby Brown Necked Parrot was DNA sexed and confirmed to be a male. The breeder is in the process of weening the immature UnCape on a pellet diet of Pretty Bird and Roudybush.

I can expect the Cape baby shipped to me from Florida when it is fully weened at around 12-14 weeks old. I'll post new pictures as I get them.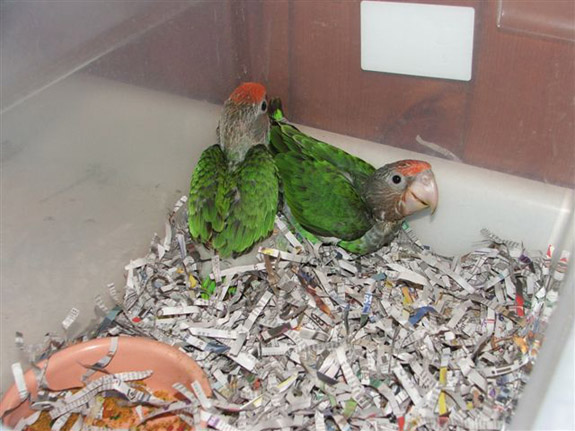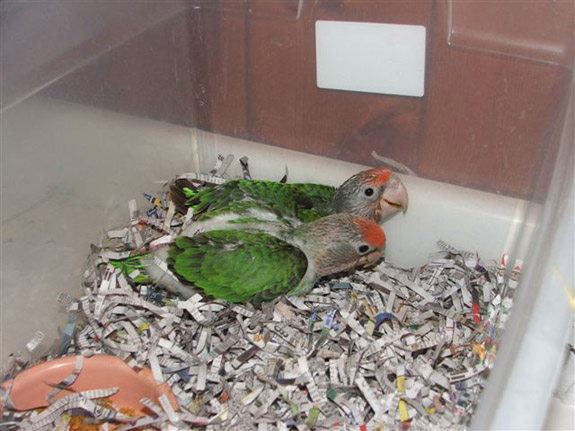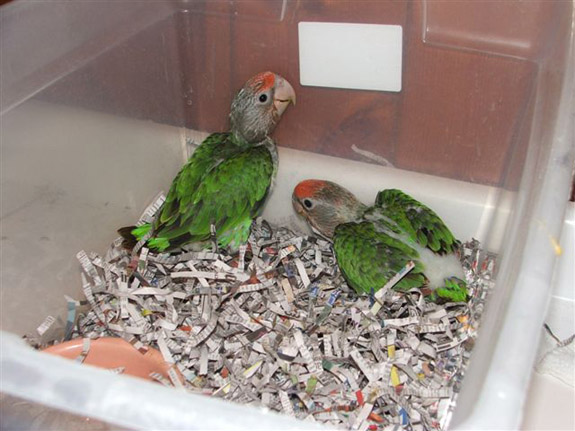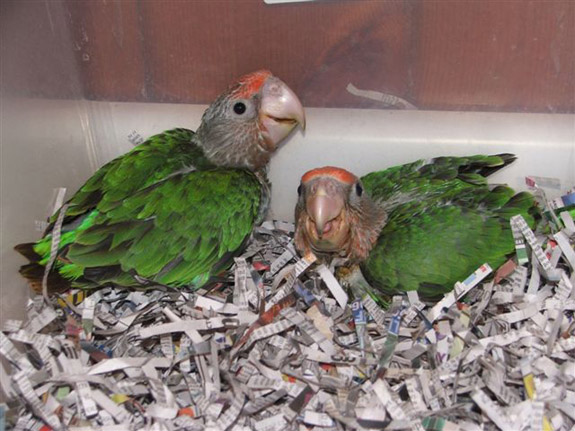 Part of: Cape Parrots
Baby Cape Parrot Pictures Photos Poicephalus Fuscicollis Brown Necked Parrot