It's that season of giving and my birds have it all. So I am looking to make some donations to some more needing parrot organizations. Please help me decide the best causes and why. Leave a comment stating which organization can use some Wizard supplies or money most this holiday season. Tell my why they may need some new perches, a harness, book, toy parts, or something else? The more comments or compelling reasons I get, the more donations I will be sending out so be sure to comment and share and get a lot of thought going around the parrots that need our help.

I will also match supply donations. If someone is interested in purchasing Parrot Wizard stuff to send to a rescue, contact me and we can arrange for Parrot Wizard supplies to be sent to the non-profit parrot organization of your choice with matching contribution.




And lastly, readers, please look through this list of comments (and the one on facebook) and find it in your hearts to help as well.

My personal recommendation is Ginger's Parrots, a 501c3 Senegal and Cockatiel rescue and rehabilitation center in Phoenix Arizona. You can make a holiday donation to Ginger's Parrots or better yet give a gift that keeps giving by sponsoring a parrot.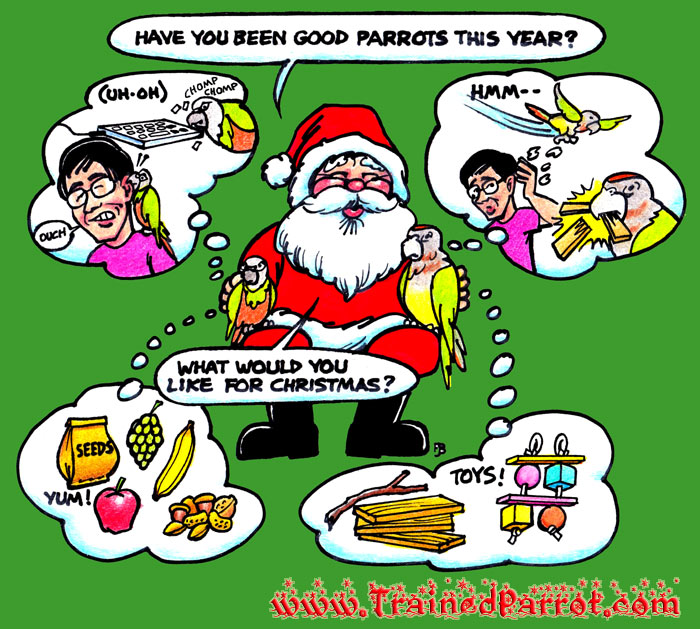 Part of: Blog Announcements
Xmas Christmas Holiday Rescue Drive Donation