Kili & Truman received a free copy of the Life With Alex Movie because of their participation and brief guest appearance in it. Having read both of Dr. Pepperberg's books and many articles, I was really excited to get to actually see footage of Alex and the studies. My parrots were envious of the extensive treats and attention that the lab birds were being provided but I had to remind my two braniacs that those birds had to work long hard hours. Kili rebutted that those birds only have to think and not actually do anything strenuous so she still thinks they have it easier. You can never win with these guys.

The movie should appeal to parrot owners more so than scientists because it features many birds and is narrated in simple language. The movie is more about the lives of the parrots and the researchers rather than the intricate details of the studies themselves. I am glad that the movie warns viewers about the difficulties of keeping parrots as pets and not to look at Alex and decide you gotta have a talking bird like that too.

Personally I found the books to be a lot more detailed and meaningful, however, if you haven't read them the movie is a great start. Yet, if you can handle the length and density of the Alex Studies, I highly recommend reading it because you will learn far more than what the DVD can even begin to present about Psittacine Psychology.

The movie is 55 minutes long and features footage old and new. A portion of the proceeds from the film will benefit the Alex Foundation.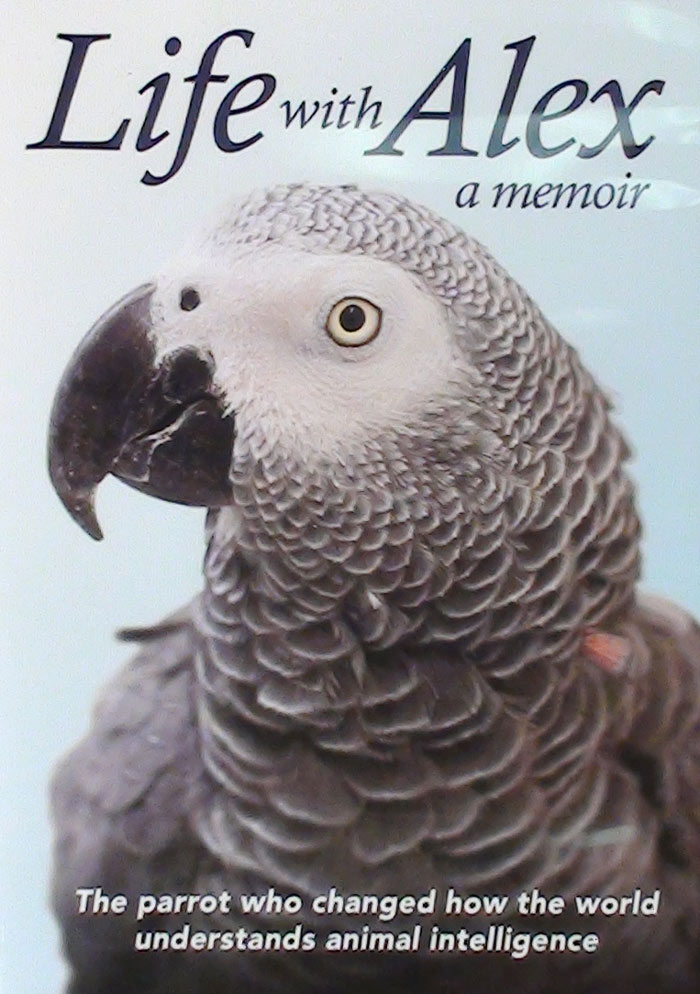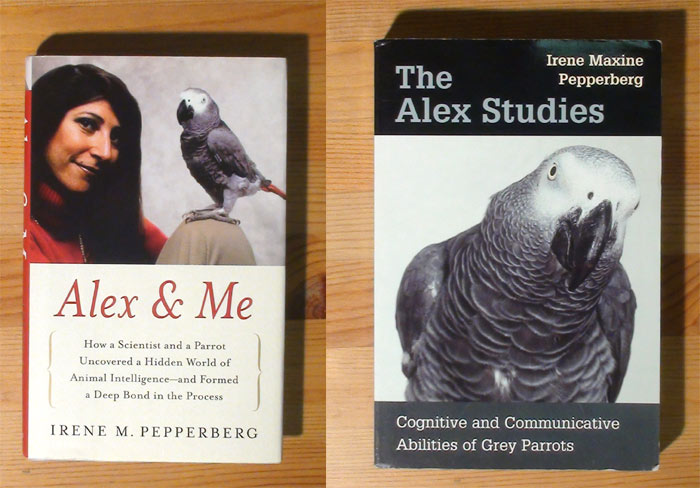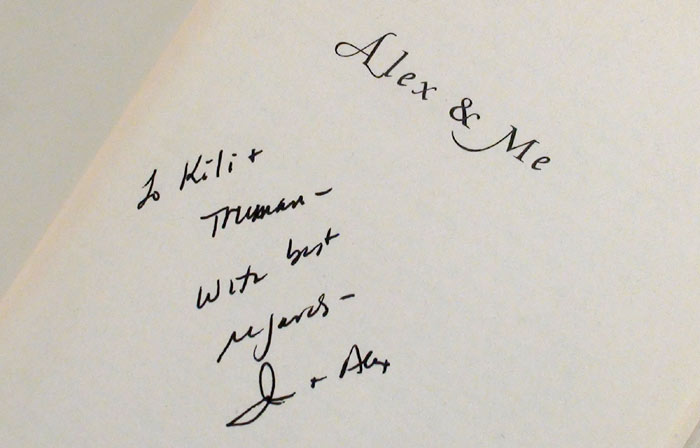 Part of: Blog Announcements
Alex Movie Review